L'unità di inclinazione IBC inizia automaticamente a inclinarsi quando il serbatoio raggiunge un livello del 35%. Se un prodotto è più viscoso o è necessaria una maggiore pressione, è possibile scegliere un punto di ribaltamento più rapido con una capacità residua del serbatoio pari a circa il 55%.



I nostri ribaltabili IBC hanno una capacità di carico di 2000 kg.
Carrello elevatore
Quando il contenitore IBC è vuoto, può essere facilmente scaricato dal ribaltabile utilizzando un carrello elevatore. Il contenitore IBC può essere raccolto su tutti e 4 i lati del ribaltabile in stato inclinato.

I piastrellisti IBC sono disponibili in:
- Acciaio zincato e acciaio inossidabile AISI 304


Per prodotti MOLTO VISCOSI possiamo offrire piastrellisti IBC idraulici manuali.


Applicazione per Unità di inclinazione
| | | |
| --- | --- | --- |
| | | |
| Any standard IBC can be loaded onto the IBC Tipper as easily as it could be placed on the floor. It can be unloaded just as easily. | The mechanism automatically tilts the IBC forward ensuring good pressure at the tap until little liquid remains. | The IBC Tipper can be fitted with short legs and fork supports or swivel castors with brakes so IBCs can be moved conveniently. |
| | | |
| The IBC Tipper can be placed directly on the floor, .. | ....on a spill pallet, or... | ....on a purpose built stand or IBC tank support |
Unità di inclinazione - Standard
> Adatto per contenitori IBC da 1000L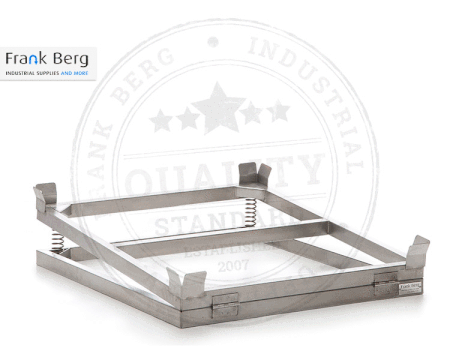 Inclinatore su piedi da 150mm con modulo
carrello elevatore
Inclinatore su piedi da 150 mm con modulo carrello elevatore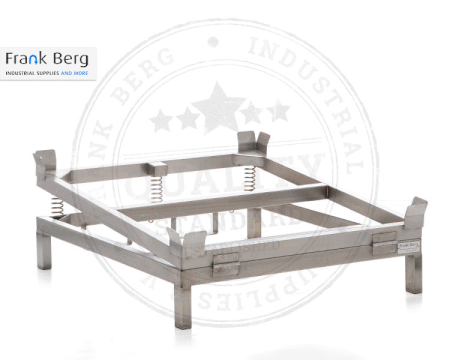 IBC container tilter on wheels
Mobile IBC tilter movable on wheels (2x fixed wheels with brake, 2x swiveling wheels)
IBC tank tilter on frame (900mm IBC outlet height)
This IBC tilt table is built on a frame for better dispensing of your product.
The outlet of your IBC tote will be at a height of 900mm from the floor.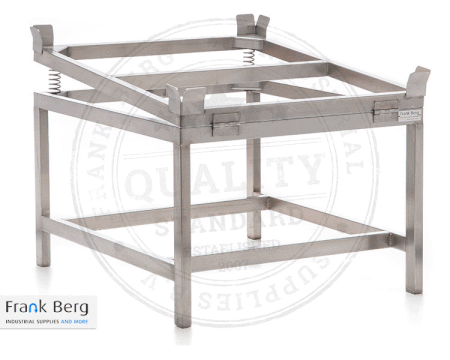 Module for 600L IBC containers
If you want to use the tilter with both 600L and 1000L IBC containers,
you can use the 600L MODUL, this adapter can be securely attached to the tilter.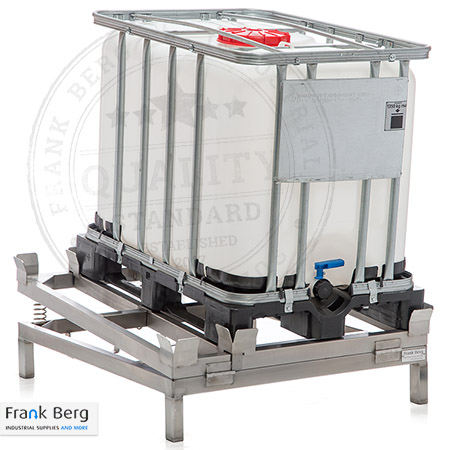 IBC Tilter on bund for spill containment
The IBC tilters can be supplied mounted on a bund for environmental safety.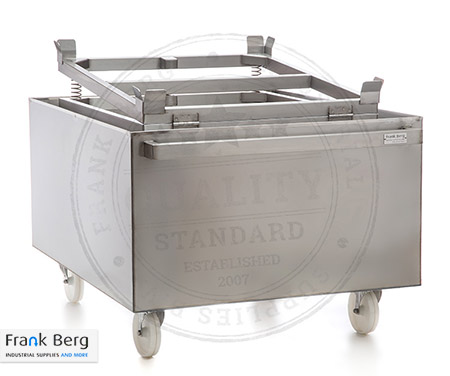 SafeProtect Guard - Safety first
Safety option to prevent entrapment of fingers etc.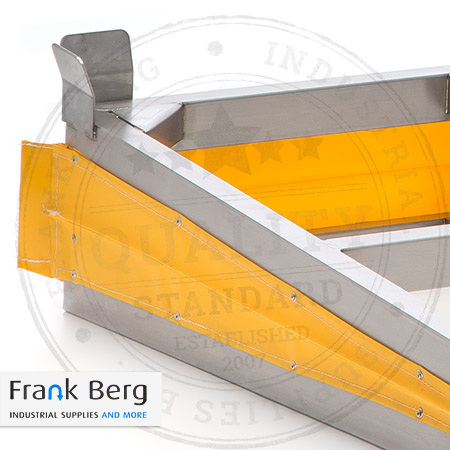 Other products for IBC Containers