The IBC-Connect Multiblock® is a multi functional connection block mounted on an IBC Lid DN150 or DN225. For easy and especially safe emptying, filling, monitoring and connection of filters, level switches, sensors etc on IBC containers and other drums and tanks for chemicals.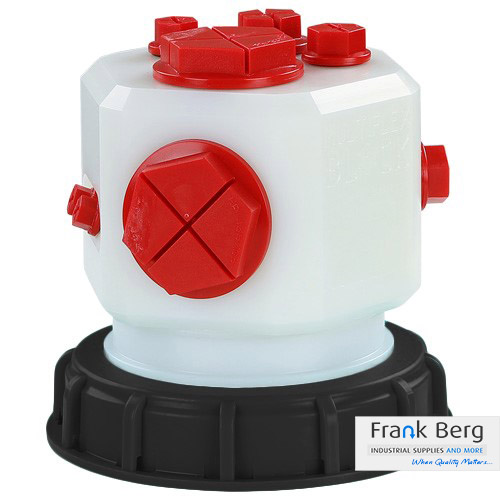 - Multifunctional connection options
- Easy connection to ongoing processes
- Turnable and gas-tight
- Cable entries for sensors and level switches
- Supplied with caps and gaskets
- Easy connection for dip tubes other accessories




The connection block is supplied with gaskets and blind caps for the unused inputs.



Available connections: (DN150 and DN225 lid)
Top connections:
½" BSP, ¾ BSP", 1" BSP, 2" BSP
Side connections:
½" BSP, ¾" BSP, 1" BSP, 2" BSP and
2 x M12 x 1,5 for cable entry