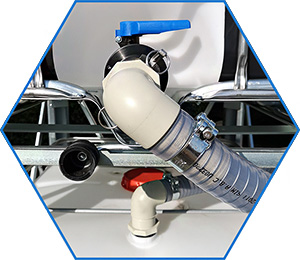 The FB-FEEDER is supplied with Framewerk, 1250L IBC container with various connections, hose and fittings.


The upper IBC drains into the lower buffer tank by means of gravity.

For extra good emptying, the
FB-FEEDER also be provided with a
IBC tilter for extra good residual emptying.
The filling hose is connected to the upper IBC container by means of a Camlock coupler.